Love how easy it is to design flyers for my small business. Plus so much to choose from
Trish Becker (Business Owner)
Rating: 5 / 5
Flyer Maker for Every Need
Make a flyer to grow your business. Create a professional advertising flyer with this flyer maker online. We've designed creative flyer templates and it is editable through this flyer maker.
With thousands of flyer templates to choose from, You'll go from idea to amazing flyer in minutes. Making digital flyers helps to grow your business across social media at a faster pace. You don't need to hire a flyer designer to create a flyer. Make flyers in minutes with the easiest flyer creator.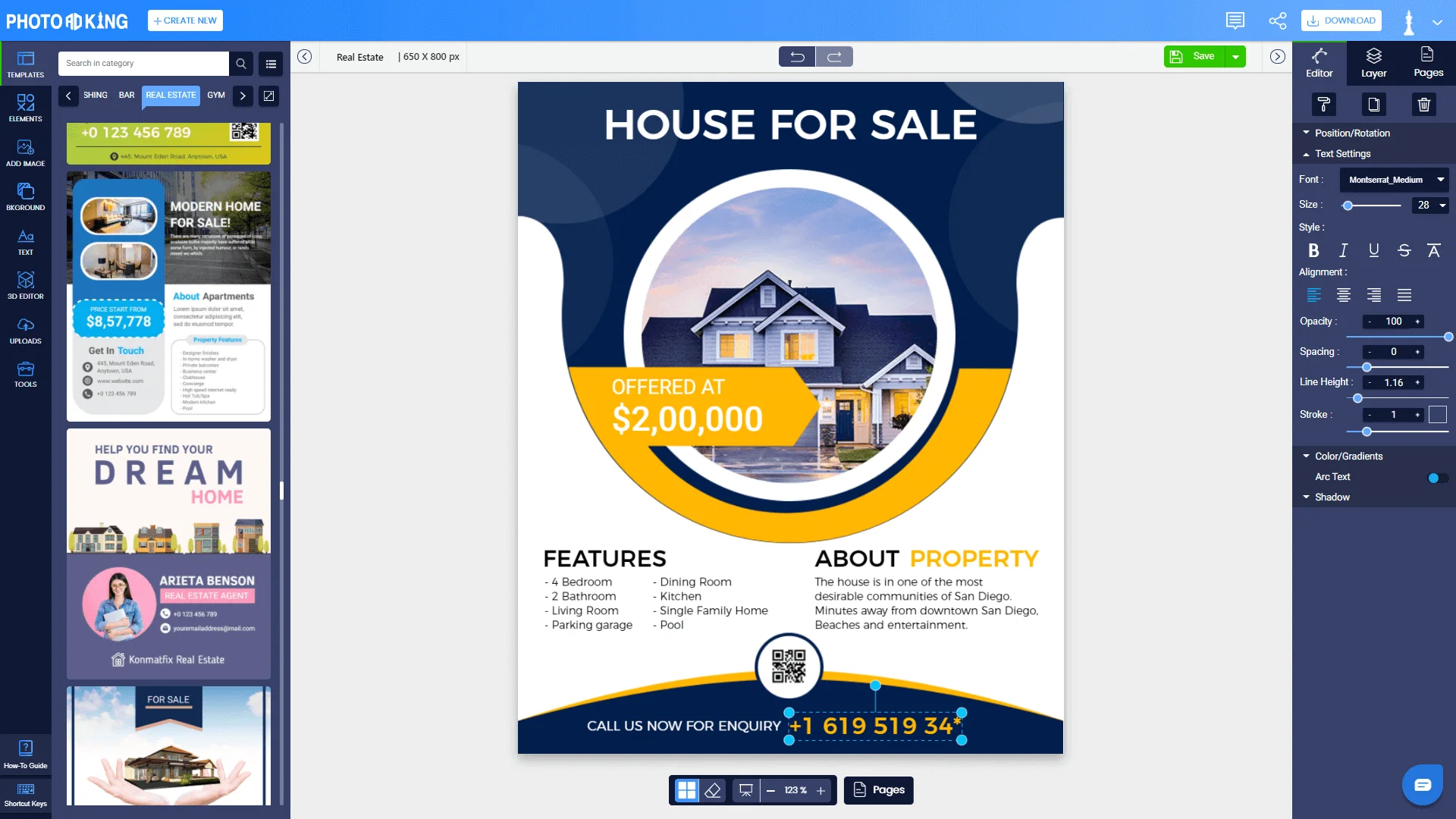 Flyer Maker with 5000+ Flyer Templates
Make your own flyer with a flyer maker. PhotoADKing's flyer maker is useful for designing flyers online. You can edit professionally designed flyer templates and say goodby to complicated designing software or the cost of a pro designer. Use 5000+ flyer templates or you can make your flyer design from scratch with a pre-made resources library of over 1 million shapes, icons, images, fonts, and more. We have all the important resources that make your flyer with ease.
Key Features: Flyer Maker
Take it as a flyer creator to showcase your products for social media marketing. The filters, effects, background, and flyer templates that were hard to create once are now easily editable with the PhotoADKing's flyer maker.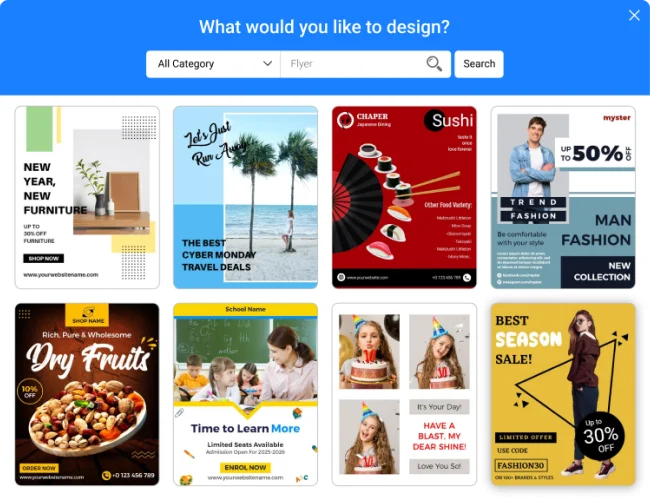 Search for your flyer design
Create a flyer with an easy to use flyer maker. Our flyer maker provides professionally designed flyer templates in every category that suits you.
make your own flyer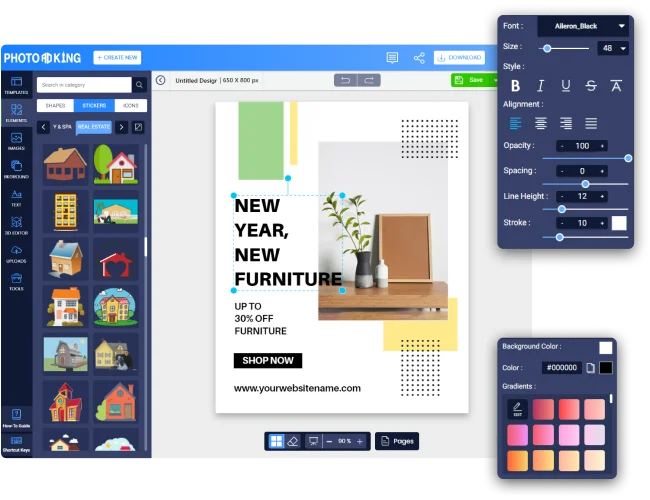 Just select a flyer template and customise
Make custom flyer designs for parties, events, business, food and restaurants, real estate, spa, salon, grocery, travel, education, and more. Quick & Easy To Use.
make your own flyer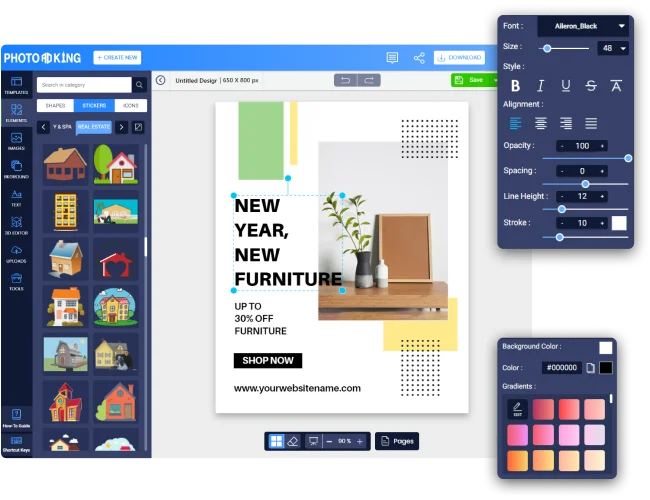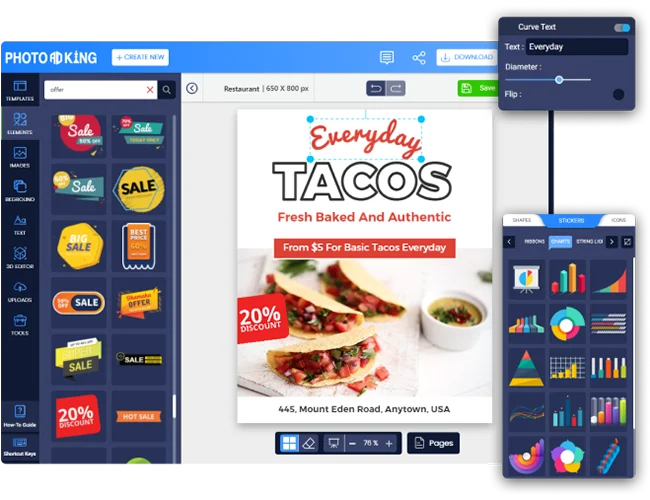 Use advanced flyer design tool to create flyers
Our high-quality flyer design is easily customizable. So, you can drop your imagination and make a flyer with the advanced flyer design tools.
make your own flyer
How to Make a Flyer
Create a free account with an email OR sign in with Google OR Facebook. Access 5000+ flyer design templates. It's quick and easy to use. Create amazing flyer designs with PhotoADKing's flyer maker.
Find The Flyer Templates
02
Search for "flyers" in the dashboard. Choose from 5000+ different flyer templates in various colors, styles and themes. Find the perfect flyer design to customize for your business needs.
Add/change background images or color with wide collection of image library related to your niche.
Add/change your message, Keep it short and to the point, change font style, font size, color, etc.
Creative Flyer Templates
05
PhotoADKing's flyer creator is a great place to get inspiration. Get the best flyer design templates that we've made, to help inspire your next flyer design.
Create high-quality flyers with PhotoADKing. Download it in png, jpeg OR pdf format for printing. Remember you can always edit your design any time.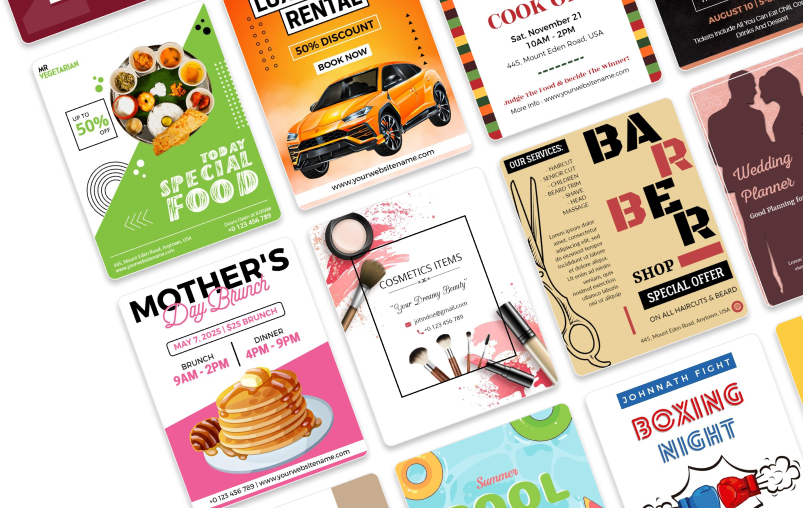 Frequently Asked Questions