QR Code Generator
Create simple QR codes in just a few clicks with PhotoADKing.
Generate QR Codes now
Create QR Code
QR Codes For
Marketing
Make different types of QR codes that will help you to promote your business.
Types of QR Codes
For Marketing
Generate QR Code for URL
Create QR codes to open URL in just a simple scene. Promote your website and products with PhotoADKing's URL QR Codes in just a few clicks.
Generate Phone QR Codes
Creating a phone QR code to trigger a phone call seamlessly. Share your phone numbers in just a few clicks with PhotoADKing's Phone QR codes.
vCard QR Code Generator For Business
Generate a vCard to share your contacts easily with your friends and family. Share and save contact details is just a simple scene.
Generate Simple Text QR Code
Generate a simple text QR code to share a message. Write up to 300 characters of content and share it online easily.
Use SMS QR Code Generator
Generate an SMS QR code to send SMS to a targeted phone number with a pre-filled text message. Collect valuable feedback with SMS QR codes.
Generate Email QR Code
Generate Email QR codes to send an e-mail just by scening. Create new business opportunities or gather feedbacks with Email QR codes.
Generate WiFi QR Code With Ease
Generating a WiFi QR code to join a WiFi network easier than ever before. Make it simpler for your customers to join a WiFi network.
Generate Free Facebook QR Codes
Create a Facebook QR code to connect your Facebook profile or a Facebook page that summarizes your business. Make one now it's easy.
Create WhatsApp QR Code for Free
Create QR codes to open URL in just a simple scene. Promote your website and products with PhotoADKing's URL QR Codes in just a few clicks.
Generate QR Codes For App Store
Generate an app store QR code to market your mobile applications. Reach your app download goals quickly using a QR code for a mobile app store.
Generate QR Codes For Business
Make a business QR code to share your business contact details with your customers. You can put a business QR code on your business cards as well.
Make Feedback QR Codes For Engagements
Generate QR code feedback to collect valuable feedback from your customers. Gather important feedback with PhotoADKing's feedback QR code maker.
Use Our QR Code Generator For PDF
Make a PDF QR Code to represents your brand in a really simple way. It helps create transparency amounts the customers. Make one now!
Use QR Code Video Generator to Display Videos
Generate QR code feedback to collect valuable feedback from your customers. Gather important feedback with PhotoADKing's feedback QR code maker.
Make Image QR Codes
Generate an image QR code to share images in the form of a QR code. Share portfolios resume & other print business documents. Make one now it's really easy.
Generate Bitcoin QR Codes
Generating a bitcoin QR code to send a 34 character long cryptocurrency address. Make QR Codes for your Bitcoin, Etherium, Litecoin, and Dash.
All You Need to
Know About

The QR Code
A QR code is based on the matrix bar-code. It's a two-dimensional version of the bar code made out of black and white pixel patterns. A QR code uses numeric, alphanumeric, byte/binary, and kanji standardized encoding modes to store data.
Qr codes are gaining popularity just because they are versatile and easy to create. You can use them to gather valuable feedback from the customers for products or services you provide.
It usually depends upon the device which you using, you might already have a QR-code scanner in your phone per-installed. You just need to open your camera app on your phone and hold it over the QR code.
Make Your Printable Marketing Materials Awesome With QR Codes
Make QR codes in a flash with PhotoADKing's easy to use QR code generator.
How to
Create

a QR Code?
Choose a qr code type
Choose for a wide range of QR code options like URL, Vcard, Plane Text, SMS, Facebook, WiFi and many more.
Add accurate information
Add all the necessary information needed to create a QR code of your choice, That could be a link, contact details, address or any other type of information.
Customize your QR code with ease
We have a bunch of options to make your QR code stand out in a design. You can change background and foreground colors to make it look different.
Add frames to your QR codes
Make your QR code more appealing by adding different types of frames to attract more audience.
Download your QR code
Done customizing? download your QR code in PNG or SVG formats.
Unlock More QR Code Features
Add your creative QR codes to PhotoADKing's design templates to stand out from the competition.
FAQs - QR Code
It's a tool that is used to generate different types of QR codes. Depending upon your requirements, you can use a QR code generator to create QR codes that open websites, pdf, images, videos, connect WiFi networks, and much more.
Yes, QR codes can be customized to any color, pattern, shape, and size. With PhotoADKing you can also add frames to your QR codes to make them more personalized.
Yes, you can edit QR codes but only dynamic QR codes. A static QR code is editable after it's created.
Yes, a damaged QR code is still work, Today's smartphones are equipped with good cameras, But 90% damaged QR code is not readable.
What Users Says About PhotoADKing
From business owner to marketer, from designers to developers, PhotoADKing is trusted and recommended by professionals around the world.
Neha Shah
Business Owner (Canada)
I created social media ads with PhotoAdking to market my business. Just came across this website, and it works wonders. Created social media ads using the templates. Also, dimensionally too PhotoAdking speaks right. Amazed with the quality of templates they serve; that too in abundance! Thanks a bunch! I will reuse it again and again.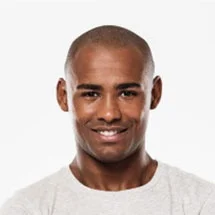 Marques Stanley
Non-Profit Organizer (UK)
PhotoADKing is an excellent tool. It saves my time. I have created video ads and business banner for my non-profit organization. It is the best tool for creating brochures, flyers, business cards, ads, etc. They have a massive library of ready-made templates to select from. There are so many free options, and it's very intuitive and easy to use. Also, it's very cheap and easy to use!
Wesley Finch
Business Owner (USA)
PhotoADking, excellent application for designing and creating content Social media content. With this friendly intuitive interface software, I created infographics, posters, posters for Facebook and Instagram, documents, cards, banners, certificates, graphics, etc, With professional-looking templates pretty easily. I just loved it!!
Get Started For Free
Easily customize any design and give your images a fresh new look at any moment! NO design skills or technical knowledge required.